Ancient Spell Writings

Below you will see a few pages of a spell that I am working on now. This is a type of Angelic Writing that I use in some of my spells. There are many different types of Magical writing that are used with these spells. This is one of the main parts of a spell that you will find me spending the most time on. The writing of a spell can be up to 40 pages long. These are the invokings and the prayers for the person and also the banishing of each. This does not incorporate the spell that I have to perform on top of all of this. You will be able to see the spell Front Pages, as I call them on the Spell Previews page.

The pages that you are looking at at about 20 inches long by about 12 inches wide. This is a very important part of any spell and this is not something that is done overnight. This part normally is completed within 1 to 1 1/2 weeks depending on the amount of writing that is involved.

Feel free to copy these pictures and blow them up so that you may see the images easier.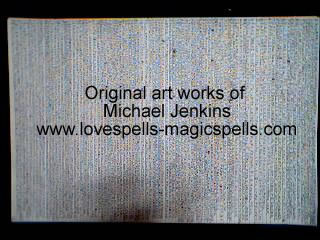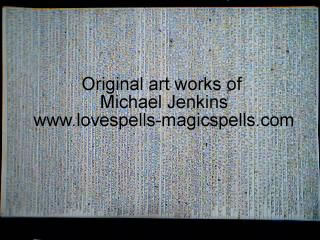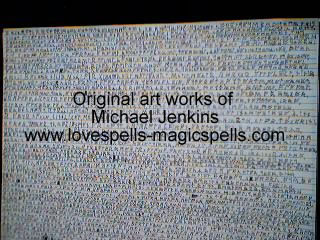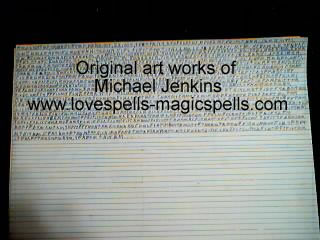 Service After The Sell "Guaranteed"
AVAILABLE 24-7 TO BETTER SERVE YOU
1-727-216-9750
New Supplies Store Coming Soon!!!



General information about spell casting below.
Having trouble with the site? e-mail Admin at admin@lovespells-magicspells.com